Training

RHF has full and partial training programs availab

le to clients.

Training services include, but not limited to:

Lunging
Turn-out
Trainer rides
Client lessons
Daily grooming, mane pulling, & clipping as needed

Full and half training available

.
Each program is customized to meet every horse and rider's needs.

*EquiVibe sessions available as well.
​(See Facility page for details)

*Please call for pricing so we can customize your horse's training program
Young Horse Training Program


RHF specializes in starting and training young horses. We believe the right training is crucial in creating well rounded, young performance horses. Send us your young horse to break, train, and start their show career.

Young Horse Training includes services as needed. (i.e. daily trainer rides, daily turnouts, lessons as needed, etc.)


Consignment Program
RHF is currently accepting quality horses and ponies on consignment. Our consignment program includes advertising, boarding, and training of your horse during the sale process. We maintain regular contact with a network of trainers throughout the US and Canada who have clients looking for new horses.
Please contact us to find out if your horse qualifies for our exclusive consignment program!

Powered by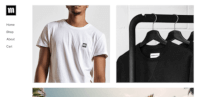 Create your own unique website with customizable templates.